Mango Cannabis Weed Dispensary NW Expressway
Sun – Thurs: 10AM – 10PM
Fri – Sat: 10AM – 12AM
Here to serve your cannabis needs​
Welcome to Mango Cannabis, a marijuana dispensary on Oklahoma County's NW Expressway. At Mango Cannabis, we provide the finest medical marijuana alternatives in Oklahoma County. We're excited to provide our central Oklahoma community with a diverse range of high-quality Indica, Sativa, and Hybrid flower, from some of the world's best strains. Visit Mango Cannabis in person, or order online for curbside pickup today!
NW Expressway Oklahoma Cannabis Dispensary
Mango Cannabis Weed Dispensary NW Expressway is next to Lake Hefner, located at 6201 NW Expressway Oklahoma City, OK 73132. From any direction on the Northwest Expressway, you can easily access our store. We're a medical marijuana dispensary in central Oklahoma City, just West of Route 44. We follow all state and local laws as the best cannabis facility on the NW Expressway, working in full conformity with Oklahoma State Question 788 and other legislation. We make every effort to provide a knowledgeable and attentive service to all patients in Oklahoma County. Mango Cannabis' objective is to offer high-quality medical marijuana products to all of Oklahoma's medical weed patients.
Read What Our Customers Say About Mango Cannabis on the NW Expressway, OK
The staff were all incredibly personable and helpful for all of the little concerns and questions I had. I work at my own dispensary but even when understaffed they stayed organized, professional, and informative with a smile. We got good items for good prices and I will be visiting again.
This was my first time at this store and Brittany was very helpful! She's so friendly and helped me with my first online pickup. They were out of a product I'd requested and she offered me a great alternative. Highly recommend this shop! Huge selection and great quality!! Thanks again!
My biggest regret is not leaving a review sooner! Every time I come into this location I am thrilled by the hospitality the staff shows!! I refuse to go anywhere else now. Savannah helped me find the right product for me today and was super friendly. Braden helped me last time and he was just as phenomenal as Savannah! You guys got a lot going for you! Thanks!
I've been to this location a few times and I won't go anywhere else. Great customer service, quick and easy. Jackson has always been very helpful and understanding! Victoria was awesome and very very helpful!! I have always had GREAT customer service experience.
Easton was very helpful knew the products very well & went beyond to help me. The other associate working by him also let me know about some other gummies he liked too. The store has a lot of different products, the biggest Mango I've been to. Best experience
I just moved to the area and my first trip here was awesome. Everyone was friendly. Savannah assisted me and he was super knowledgeable on each product I asked about, definitely my new favorite spot.
Very pleasant experience, Savanna was extremely knowledgeable about all of the products. Great product plus wide variety, clean atmosphere, and dope staff. Definitely will be returning.
Every time I go to Mango I feel like I'm their friend, and the budtenders really take the time to get to know what I need and like. Im never disappointed with their recommendations and I always leave in a better mood than I went in.
Brittany was very helpful, and knowledgeable about the products in store and guided me to the best medicine for my needs. I'll definitely be back!
I always have a great experience at Mango, but tonight Craig helped me and was very helpful. He was very kind and found me exactly what I wanted.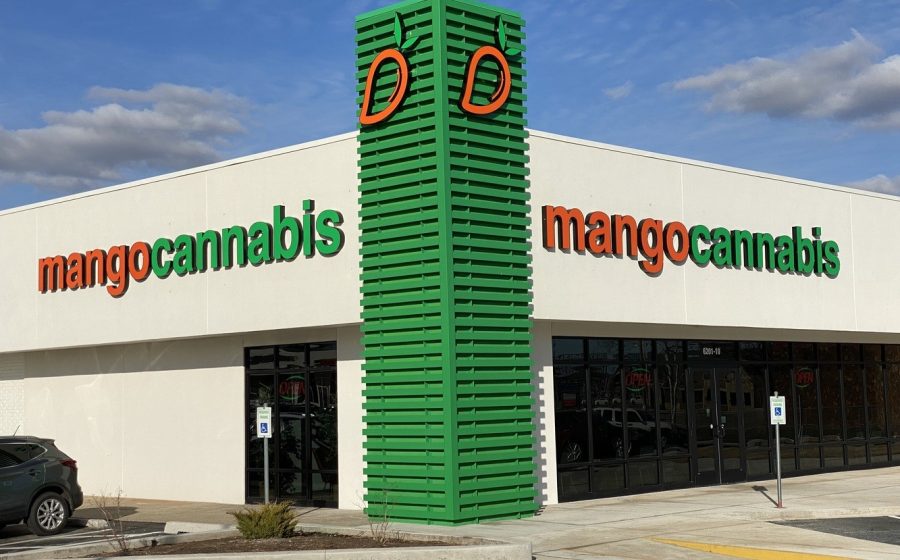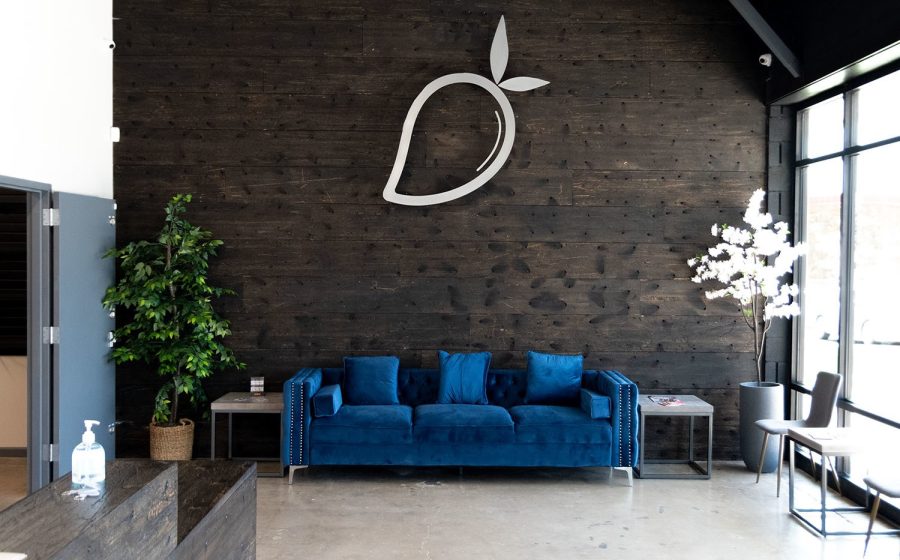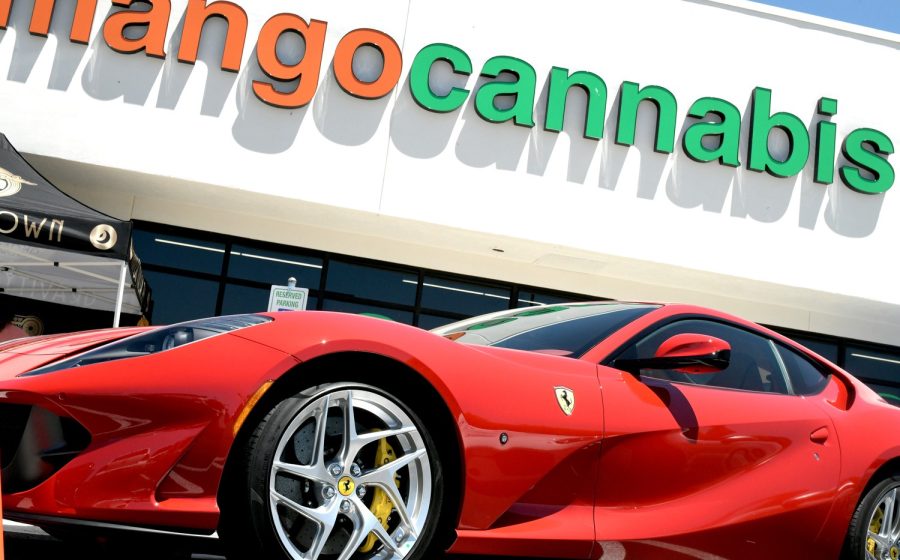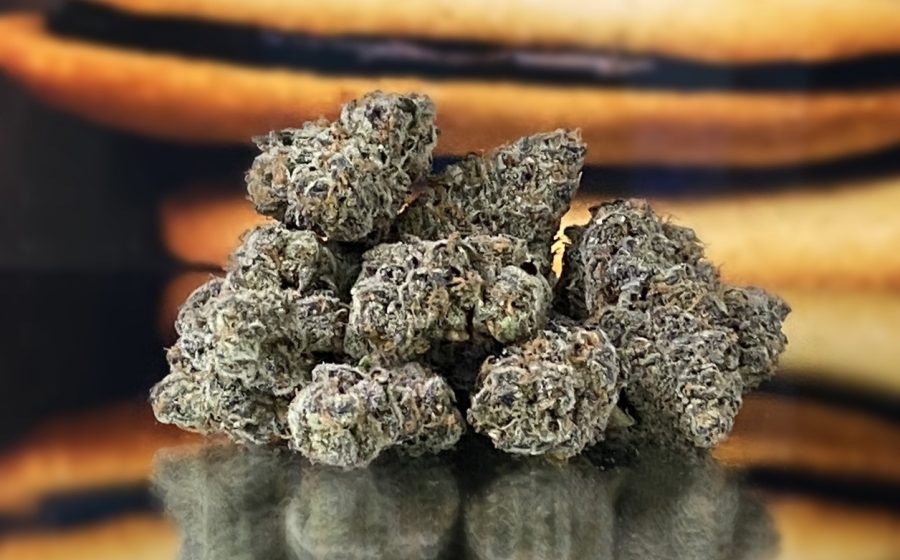 We offer the finest weed on the NW Expressway. We are delighted to provide the following areas with our exceptional service and high-quality cannabis products: Windsor Lakes, Lakeshore Estates I, Lakeshore Estates II, Edgewater Park, Lakeaire, Britton Court Yard, Rock Knoll, Lansbrook, Knights Lake, The Pines, Twin Lakes, Lakeview, Rollingwood, Wilshire Ridge, and so much more.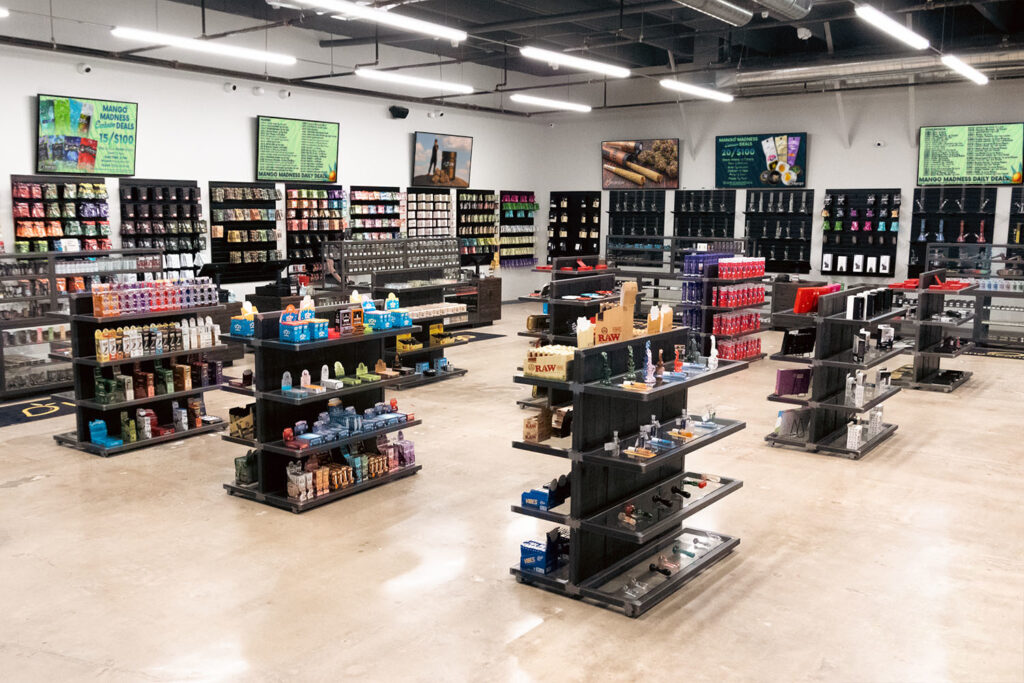 Why Choose Mango Cannabis?
At Mango Cannabis, we offer the best product selection in the business. Our NW Expressway marijuana dispensary is a one-stop shop for all of your cannabis needs! We have a large range of goods that provide various types of relief and are confident that you'll be able to locate anything you're looking for. You'll find a knowledgeable and helpful budtender at all of our Mango Cannabis dispensaries, as well as an inviting and relaxing environment. Our professional budtenders are always eager to answer any questions you may have and help you choose the finest product for your specific needs. Our budtenders will ask you questions regarding your specific problem and present products they have used and believe will help you in addressing your issue. In terms of pricing, for example, our THC concentrates like crumble, live resin, diamonds, hash rosin, batter, shatter, and wax outperform our competition. You'll like our large range of THC and CBD products, which include flower, concentrates, vape cartridges, edibles, accessories such as rolling papers, and even customizations.
At Mango Cannabis, we aim to give each customer a one-of-a-kind and memorable experience every time they visit. As a result, all of our medical patients on the NW Expressway will be supplied with the state's best selection of marijuana products. We test our items on a regular basis and value your feedback in order to stay confident in their quality and efficacy in assisting you. This is certain to meet your expectations when coupled with our knowledgeable budtenders' tenacity in assisting you in locating the proper cannabis products. Another advantage is that they connect you with the best product because of their own experience and vast product knowledge. Mango Cannabis pays attention to all phases of a patient's life, from the goods we offer to the caring budtenders who will assist you on your journey and all the way to our Oklahoma shops' inviting, peaceful, and high-end atmosphere. From the moment you walk up to our entrance, until the time you leave, our staff at the NW Expressway location is committed to making patients feel welcome and at ease. We make sure that each patient has a pleasant experience from start to end. So, come visit our Mango marijuana dispensary on the Northwest Expressway, so we can assist you in becoming acclimated to the cannabis industry.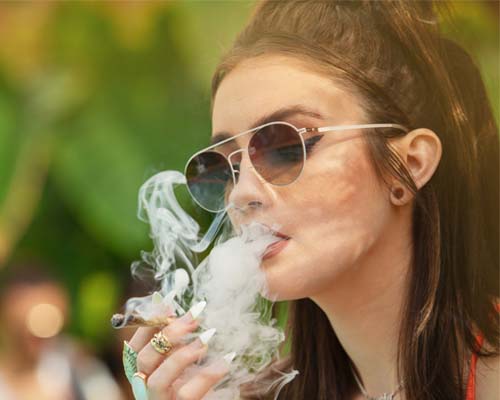 Come Visit Our Dispensary on the NW Expressway Today!
Mango Cannabis Weed Dispensary is at the forefront of the fast-growing medical marijuana industry on the NW Expressway. We're here to help you meet your needs, with several alternatives to select from. Patients will discover the best cannabis therapies at Mango with our wide variety of top strains and reasonable pricing. We want to make sure you get the best discounts in town on all of your medical needs, regardless of your budget. We take pleasure in providing the most advanced level of marijuana accessible in Oklahoma County at Mango Cannabis. We can provide you with sound and honest recommendations based on your individual needs as a marijuana user. Because of our unique and targeted approach, we offer the most cutting-edge and advanced cannabis treatments in Oklahoma. So, if you're looking for an experienced advisor, come see Mango Cannabis Weed Dispensary in NW Expressway, OK today!