Mango Cannabis Weed Dispensary Edmond
Sun – Thurs: 10AM – 10PM
Fri – Sat: 10AM – 12AM
Here to serve your cannabis needs​
Welcome to Mango Cannabis Weed Dispensary in Edmond, OK. Here at Mango Cannabis, we offer the community of Oklahoma County the finest medical marijuana products. As a leading dispensary, we value our community and strive to serve them with our wide selection of top-notch Indica, Sativa, and Hybrid flower from some of the world's best strains. Order from Mango Cannabis online and pick up your marijuana in-store, or curbside in Edmond today!
Edmond Oklahoma Medical Cannabis
Mango Cannabis Weed Dispensary in Edmond is located at 16309 N. Santa Fe Ave. Edmond, OK 73013, at the southwest corner of North Santa Fe Ave. and West 15th Street. Our easy-going marijuana dispensary is located in southwestern Edmond, just East of Walmart and South of Mitch Park. As Edmond's top medical marijuana dispensary, we operate entirely with Oklahoma State Question 788 and all other Oklahoma marijuana laws. Our main objective at Mango Cannabis is to offer safe and reliable access to top-notch medical cannabis products to all patients in Oklahoma.
Read What Our Customers Say about Mango Cannabis in Edmond, OK
Ricky and Ceirra are awesome! Both have been super helpful when I go in and have questions. Everyone, there is patient and seems happy to help with anything. Also, you can't beat the prices, quality of the product, and variety. This is my go-to place, pretty much the only dispensary I'll go to. Can't recommend Mango enough!
Best Dispensary in Edmond HANDS DOWN. Always friendly and obviously have the best prices. How can a dispensary that's so busy be so friendly and willing to help?? Guess that's the Mango way!!! Great job guys.
Always Great People, if you don't find what you want here I don't know what to tell you. They have an awesome selection; Ricky goes out of his way to make it happen!
The staff is very friendly and knowledgeable. They have a great selection as well as prices. Annie helped me and i had an idea of what I wanted but she knew exactly what I needed. So all in all a great quality, Dispo would recommend it!
I went here on 4/20 and the deals were amazing. A really nice store with a good selection too. I forgot to ask for the name of the girl who helped me but she was a shorter blonde girl and she was very sweet and helpful. I'll definitely stop by here again!
Craig is so great. I always love when he's my budtender because he's so friendly and knowledgeable about the different products. He remembers what I like, and even asks me about the personal details we've chatted about before. I really like coming to mango because most of the budtenders are like Craig. They care about their customers as more than just a sale.
Alexa was my budtender and she did AN AMAZING job this 420 she deserves a raise. She helped me find the best deals and was so patient and caring. Best budtender experience I've had thank you!!
This place booms with positive energy! From the super helpful staff to the artwork on the walls, I was not disappointed, to say the least. The lovely Ceirra even taught me a thing or two about my buds. Thank you, Mango!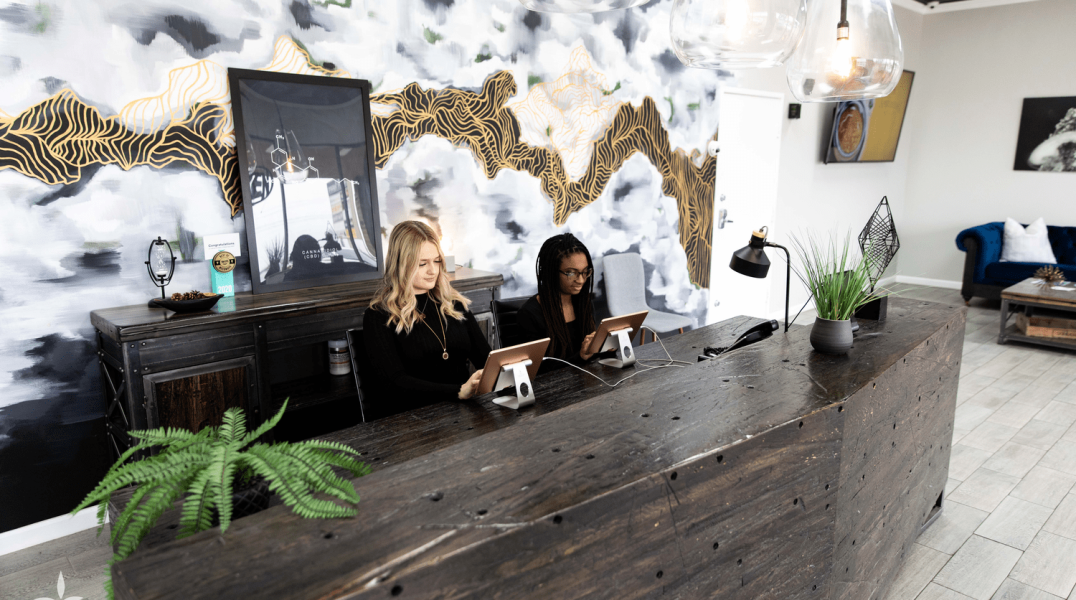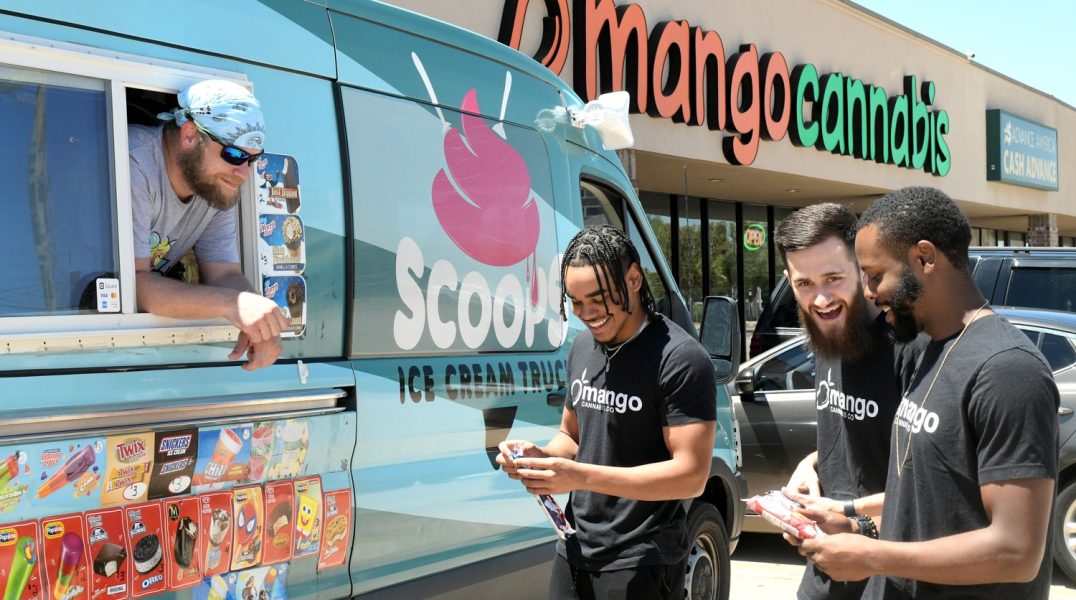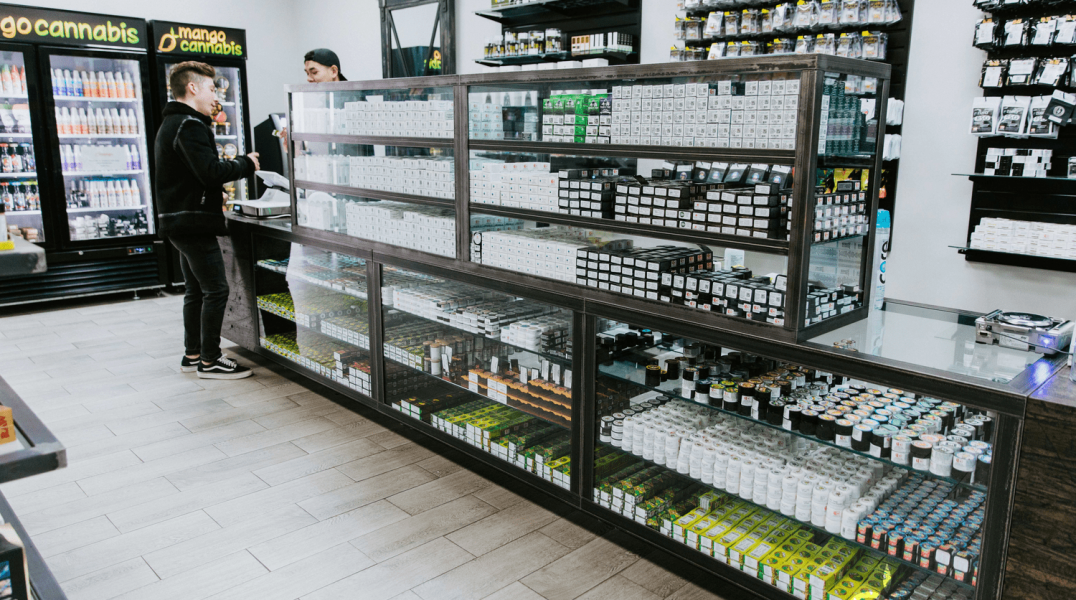 Our medical weed dispensary near Edmond is the top dispensary for all of your marijuana needs! As the leading dispensary in Edmond, Oklahoma, we are proud to serve the following communities with our high-end service, as well as our high-end cannabis products: Edmond, Piedmont, Oklahoma City, Arcadia, Cashion, Spencer, Bethany, Nicoma Park, The Oaks, Glen Eagles, Brasswood, Redlands, Meadowcreek, Summit Parke, Vintage Gardens, Brenton Hills, Lexington, The Valley, Northwood, Eagle Crest, Wellington Park, Spring Creek, Seminole Pointe, Twin Oaks, Lost Creek, Mulholland, Blue Quail Ridge, and so much more.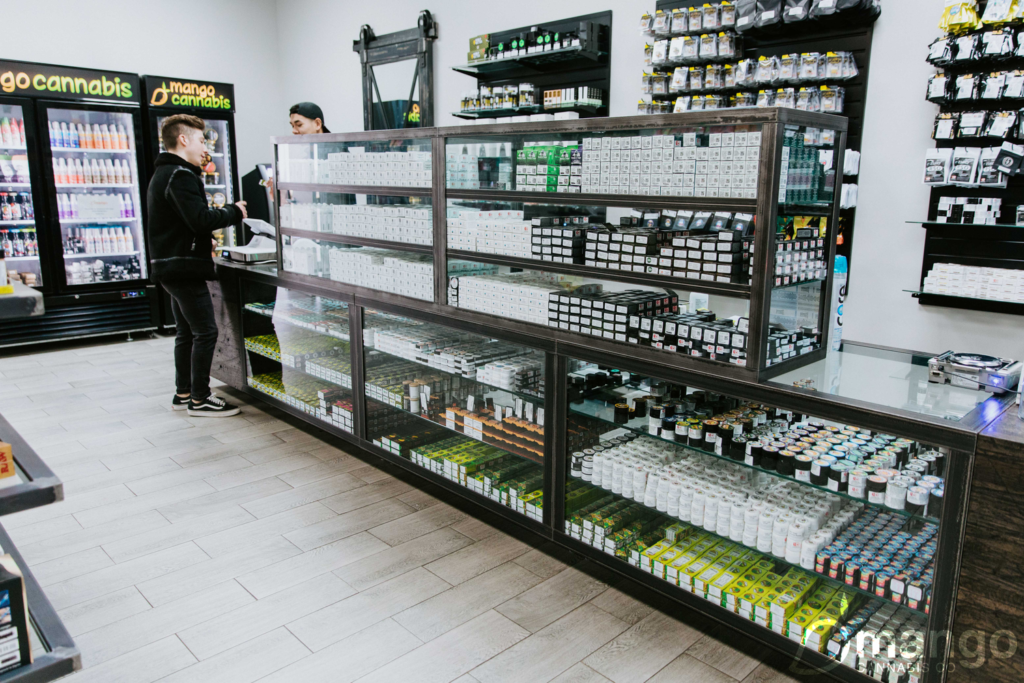 Why Choose Mango Cannabis?
Here at Mango Cannabis, you will find top-of-the-line cannabis products, allowing you to rely on our dispensary as your one-stop shop for all things marijuana. We carry a wide range of unique products that offer a variety of relief, and we are confident that you can find what you are looking for. As a customer at any of our Mango Cannabis locations, you will be greeted by a knowledgeable and friendly budtender, coupled with an atmosphere that is both inviting and relaxing. Our team of knowledgeable budtenders is happy to answer your questions, as well as assist you in finding the perfect cannabis product for your specific situation. As our team helps you, they will learn your needs and present products that they have personally tested. Our wide range of products can be seen through our THC concentrates such as crumble, live resin, diamonds, hash rosin, badder, shatter, wax, and so much more, beating out competing dispensaries in both price and quality. We promise you will love our wide range of THC and CBD products, including flower, concentrates, vape cartridges, edibles, accessories such as rolling papers, and even custom Mango merchandise.
Mango Cannabis strives to provide a unique and memorable experience for our customers by providing all of our medical patients in Edmond with the best marijuana products in the state of Oklahoma. We regularly test our products and listen to your feedback allowing us to be confident in the quality of our marijuana products. Pair this with our dedicated budtenders, which will help you discover an ideal cannabis product that will satisfy your needs. Our budtenders will use their advanced product knowledge to match you with the right product, while also being attentive to your concerns. At Mango Cannabis, we care about our patients and provide them with top-of-the-line products, caring customer service, and provide a peaceful and inviting atmosphere for all to enjoy. Our team in Edmond is full of fun-loving and dedicated budtenders that love helping patients feel safe and welcome. From the time you walk in the door, to when you are at home enjoying your weed, we strive to ensure that you have an exceptional experience. Head over to our Mango Cannabis store in Edmond and let us assist you in getting comfortable with cannabis.
Come Visit our Edmond dispensary today!
Mango Cannabis Weed Dispensary in Edmond, Oklahoma, is honored to serve the community of Oklahoma County, by leading the rapidly changing medicinal marijuana industry. Our wide range of products offers a variety of relief, and we're here to help you determine what product works for you. With our wide selection of the best strains at competitive prices, regardless of your budget, we ensure that you're getting the best deals in town. At Mango, our knowledge of our weed products allows us to provide you with honest and trustworthy recommendations that help educate you on your options as a medical marijuana patient. This unprecedented and targeted approach to marijuana is what sets us apart from all other Oklahoma dispensaries. Visit us at Mango Cannabis Medical Marijuana Dispensary near Edmond, OK, today!