We're proud to serve our communities.
The Mango Cannabis Experience​
How Mango Cannabis gives back.
At Mango, we believe in giving back to the cities we serve. We care about more than just cannabis. We are proud to serve our communities in a variety of ways. Whether it's hosting art walks, highlighting local artists, or donating for military care kits, we're committed to service. Many of our employees are involved with their own organizations and charities and this is just one way we can give back.
Supporting the Norman Arts Council
In our community, the Norman Arts Council provides a place where artists of all mediums can explore and create their craft. Our quality of life is enriched by the arts. They enliven our streets and parks, reflect our culture, and help us to understand who we are by giving voice to what matters most in our lives. We host the Norman Arts Council's bi-monthly art walk and a reception to create awareness to local artists. We also highlight local artists in our stores.
Supporting the United States Military
We are a proud supporter of the military. We believe that those who have served and sacrificed so much deserve a break from the relentless pain they experience every day, as well as peace of mind. Join us in supporting the military by visiting our stores leading up to the Christmas season, where we collect donations used for care kits to send to active duty military troops and families.
We are committed to service.
We set a goal of giving back to our communities and supporting organizations that are committed to enhancing the quality of life for individuals in those communities. We give back by supporting organizations that work for our communities, with an emphasis on the arts and supporting our active military troops. With a goal of promoting healthy lifestyles and raising awareness for important local causes, Mango Cannabis partners with organizations that enhance quality of life.
Helping our communities from the inside out
Mango Cannabis is committed to giving back because it enhances the lives of our customers and our team. Whether it's through volunteering, awareness, or making donations, we're constantly seeking new ways to keep the Oklahoma community strong.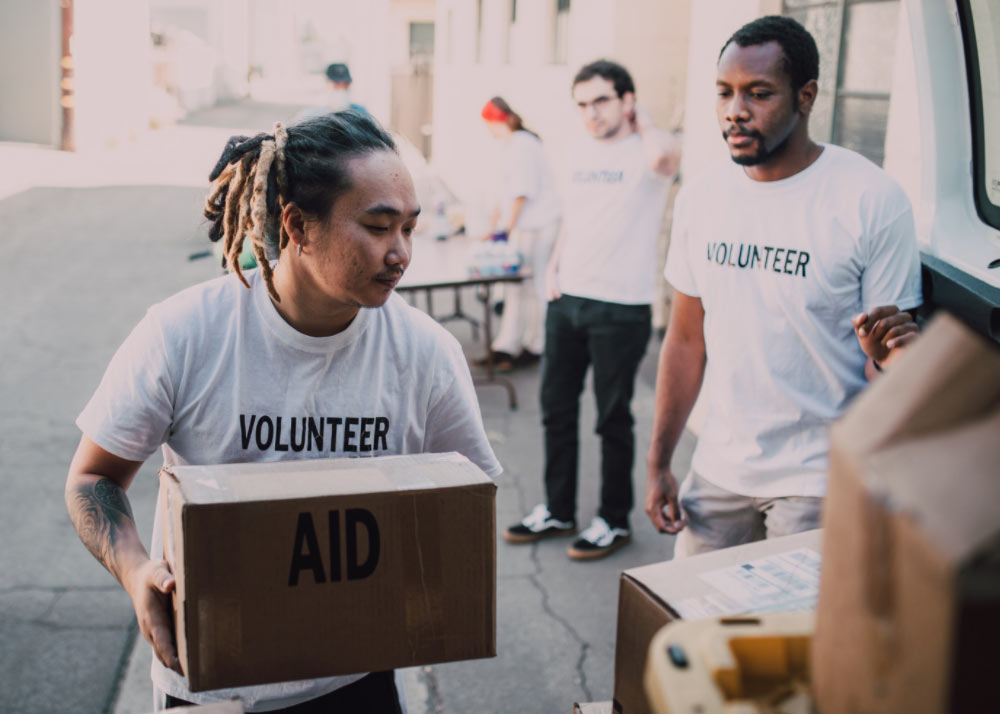 20% discount for first-time customers! Please stop in today and discover how we can help you. ATM on-site.