About Mango Cannabis Co. Medical Marijuana
An extraordinary medical marijuana dispensary experience
Mango Cannabis Co. is a medical marijuana dispensary operating in full compliance with Oklahoma State Question 788. We strive to provide a personal, knowledgeable and caring experience for all patients across the state, aiming to be a leader within the rapidly changing medical cannabis industry. Our goal is to create and maintain a safe, warm experience for every patient, and in order to do that, we knew it was necessary to open locations in several communities. With dispensaries in Edmond, Tulsa, Norman, Lawton, NW OKC and OKC, we are able to provide that unrivaled experience to more individuals, presenting them with a unique, safe way to manage health and wellness.
Knowledgeable staff and quality products
Stepping into the world of cannabis can feel overwhelming, but starting your medical marijuana journey with the experts at Mango Cannabis means it doesn't have to be. Each of our locations offers the largest selection of medical marijuana products, and we put our patients first every day. When you visit a Mango location, you won't feel pushed into a particular product. Instead, our experienced, knowledgeable staff will pair you with the right product for your lifestyle and medical needs, giving you the results you need. We take the time to educate you about medical marijuana so you truly understand the options you have available and feel confident in the decision you make for your medical needs.
The products sold in our stores have been thoroughly vetted to ensure you receive a safe, consistent product every time. If you purchase medical marijuana from our store, you won't be playing a guessing game — the products we sell do what they say they're going to do.
Legal Information for medical marijuana use in Oklahoma
How much marijuana are you permitted to have on your person? Who can possess a medical marijuana patient license? How do you get a medical marijuana patient license? The laws surrounding marijuana use and possession are constantly evolving, both in Oklahoma and the United States in general. We want to ensure you have access to the information you need to fully benefit from medicinal cannabis.
Visit the Oklahoma Medical Marijuana Authority website to learn more about current legal information as well as how to apply for a medical marijuana card. When you are ready to make a purchase, stop in to your nearest Mango Cannabis location today.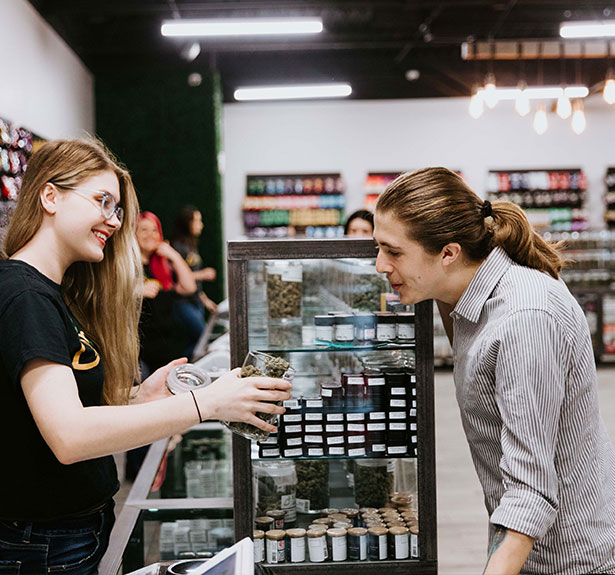 20% discount for first-time customers! Please stop in today and discover how we can help you. ATM on-site.