Remedies for Cottonmouth: How to Nip Cottonmouth in the Bud
What is happening, exactly?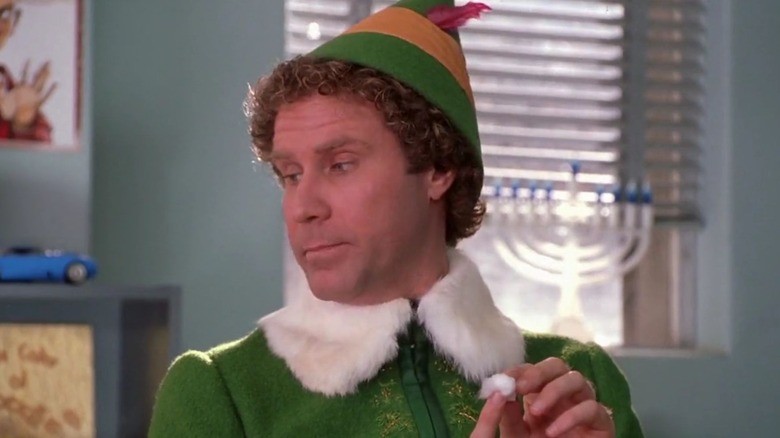 You know the moment. You just medicated. You're trying to talk, but your tongue is stuck to your teeth, your throat feels like a desert, and you suddenly relate wholeheartedly to Buddy the Elf after popping cotton balls in his mouth. Sure, it's time to chug some water, but you're already in the desert. You now have to ride this thing out. So what can you do? We're glad you asked.
What is a 'Cottonmouth'?
Cottonmouth, also known as dry mouth or xerostomia, is defined by the American Dental Association (ADA) as an issue when our mouth and salivary glands don't produce enough saliva or spit to keep our mouth properly hydrated. It's also a name for poisonous variety of water snake, but that's not important right now. The uncomfortable feeling of dryness, and occasionally the inability to swallow properly are common symptoms.
Cottonmouth is the general term in the cannabis community, and it perfectly describes this feeling. This is very common after medicating.
More technically speaking: Olga Kopach and Juliana Vats, at The State Key Laboratory of Molecular Biology in Kiev, discovered that in consuming cannabinoids, the CB1 and CB2 receptors drop in saliva production which results in the mouth feeling dry and uncomfortable.
What can you do?
Many patients have their own tips and tricks as remedies for cottonmouth, but we have found six clutch methods to nipping it in the bud.
6 Easy Remedies for Cottonmouth
Hydrate

Drinking a bottle of water — preferably BEFORE you smoke. Then, obv. after.

Keep a humidifier or diffuser nearby

Hanging out under the mist is a great way to beat the heat in Oklahoma, and a humidifier in the winter helps keep the cottonmouth at bay

Spray it don't say it

Spray inside your mouth with a water bottle. Weird but works.

Juicy Fruits

Eat juicy fruits like papaya, melons, and yes; mango!

Break out your Warheads, Airheads, and Sour Patch Extremes

It's true, sour candy or even sugarless candy stimulates saliva

Go over-the-counter

Take over-the-counter saliva substitute spray if the cottonmouth seems to be winning the fight
Don't Do This if You Have Cottonmouth
Drink alcohol or caffeine/ gargle mouthwash as they can worsen the dryness
Eat salty munchies
Smoke cigarettes or smoke more cannabis until you treat your cottonmouth
Is Cottonmouth Dangerous to your Health?
It is not life threatening or considered dangerous. But we all know a dry mouth can be very uncomfortable and can be embarrassing and extremely noticeable depending on severity. And actually, there have been some linkages to other mouth health issues when you allow your mouth to stay too dry over long periods of time. Just don't do this, and you are good. The important thing is to pay attention and address it the moment you feel it, and maybe don't pop another cotton ball in your mouth just yet, Buddy.
An Ounce of Prevention (or Even a Quarter)
One of the quickest remedies for cottonmouth is drinking water regularly, but how about we take it a step further and get smart about it. It's a thing. It is going to happen, so let's be ready for it. Drink your water. Proactively watching what you consume before and after you medicate will really help in preventing it.
Due to the growth of the cannabis industry, there are now products on the market specifically formulated for curing cottonmouth; usually found in spray, gum, or mints. Some are amazing, some may not be. If you still have questions on what cottonmouth is, drop in to your neighborhood Oklahoma Mango location and ask our budtenders about their remedies for cottonmouth and method of relief. We are always happy to help in any way we can!