How to Roll the Perfect Blunt
There can be nothing more satisfying than a perfectly rolled blunt. The tobacco leaves make the perfect flavor compliment to the right flower.
Gather what you need:
Flower
Sticks (Swishers were used )
Grinder
Rolling Tray
5 simple steps to roll the perfect blunt
1. Split your stick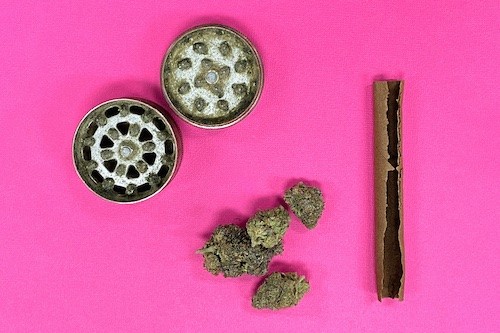 While the concept alone out of context sounds weird (try telling a friend to split their stick), the idea is to get a nice even break off the stick so that the paper stays as intact as possible. Start at the mouthpiece and work slowly down the middle. This makes it easier to pack and seal later.
2. Breakdown your flower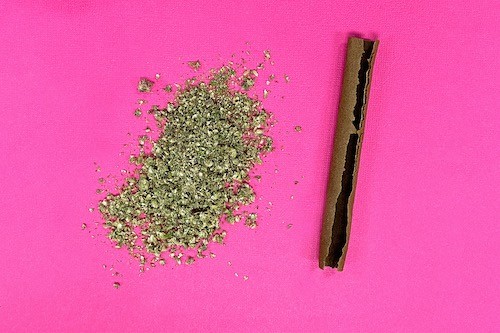 Place the nugs in your grinder and give it a good 2-3 turns. You don't want to over grind your flower into shavings, but you also don't want bigger chunks unevenly distributed throughout your blunt.
3. Scoop your flower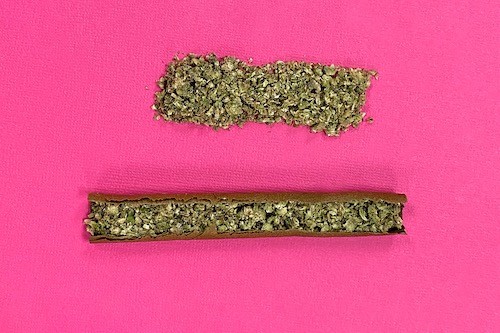 Using a card or hard flat object will help in collecting your flower into the paper. Make sure to evenly pack down the flower so that it's spread evenly across.
4. Fold and tuck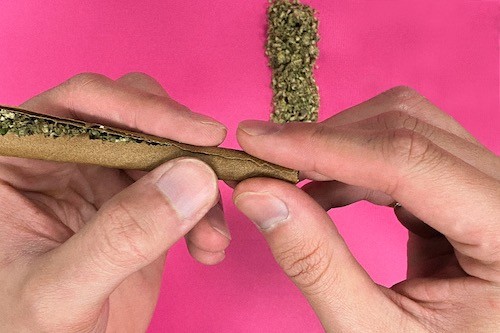 Starting at the wide end (the end you light) tuck one flap under the other and slowly press down the middle. Lick the top fold and smooth it out.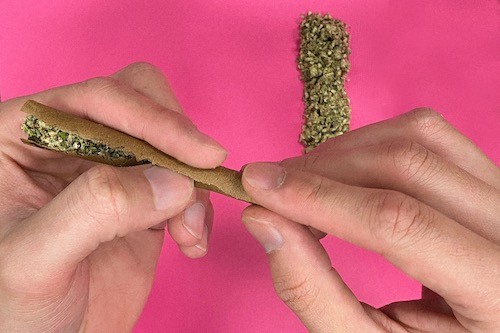 5. Pack, spark, and enjoy!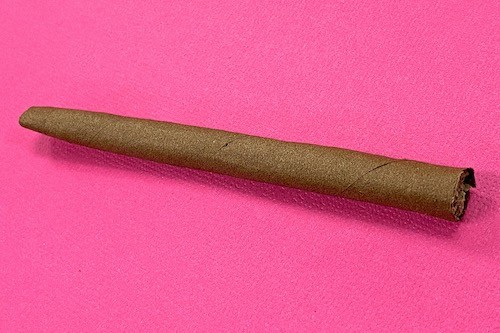 Make sure to pack any loose flower at the end of the blunt so it doesn't fall out. Once you roll the perfect blunt, spark up that bad boy and you're ready to smoke!