Here to serve your cannabis needs​
Mango Cannabis Medical Weed Dispensary Tulsa
Welcome to Mango Cannabis Medical weed shop in Tulsa, Oklahoma. At Mango, we offer the finest medical marijuana products in all of Tulsa County. We are truly honored to serve the community of central Oklahoma with our wide selection of the top-notch Indica, Sativa, and Hybrid flower from some of the world's best strains. Order from Mango Cannabis and pick it up in-store or curbside in Tulsa today!
Sun – Thurs: 10AM – 10PM
Fri – Sat: 10AM – 12AM
Tulsa Oklahoma Medical Cannabis
Mango Cannabis Medical Weed Dispensary Tulsa is located at 7141 South Mingo Road, Tulsa, OK 74133, at the southeast corner of Mingo Rd. and E. 71st Street. You can easily access our store from anywhere in Tulsa. Our relaxing medical weed dispensary is conveniently located in southeastern Tulsa and is just West of Route 64. As the best medical cannabis dispensary in Tulsa, we operate in full compliance with Oklahoma State Question 788 and all other Oklahoma laws. We continuously strive to provide a knowledgeable and caring experience for all patients across Tulsa county. Our mission at Mango Cannabis is to supply safe and reliable access to top-tier medical cannabis products to all medical cannabis users in Oklahoma.
Read What Our Customers Say about Mango Cannabis in Tulsa, OK
Dakota was very friendly and knowledgeable about my purchase. I always enjoy going to mango for the different specials and products. Thank you all for the experience!!
The budtender was very helpful. Helped me pick out some tasty edibles and some even better pre-rolls. Always a returning customer to Mango
Very helpful and friendly! I love mango staff! Never had a bad experience
Why Choose Mango Cannabis?
At Mango Cannabis, you'll find the best of the best cannabis products. Our medical weed store in Tulsa is truly a one-stop-shop for all of your marijuana needs! We carry an abundance of products that offer a variety of relief, and we are confident that you can find what you are looking for. When visiting any of our Mango Cannabis locations, you will be greeted with a knowledgeable and friendly budtender, as well as an inviting and soothing atmosphere. Our knowledgeable budtenders are always happy to answer any questions you might have and assist you in finding the perfect product for your specific needs. As our budtenders assist you, they will inquire about your particular situation and present products they have tested and know will help patients just like you. For example, our THC concentrates such as Crumble, Live Resin, Diamonds, Hash Rosin, Batter, Shatter, Wax, and so much more beat out our competitors in price and quality. In addition, you'll love our wide range of THC and CBD products, including flower, concentrates, vape cartridges, edibles, accessories such as rolling papers, and even custom Mango merchandise. 
At Mango Cannabis, we seek to provide a unique and memorable experience for our customers during each visit. As a result, all of our medical patients in Tulsa will receive the best cannabis products in the state of Oklahoma. Testing our products regularly and listening to your feedback, allows us to be confident in the quality of our cannabis products and their effectiveness in helping you. Coupling this with our committed budtenders and their resilience in helping you to discover an ideal cannabis product is guaranteed to satisfy your needs. As they use their extensive product knowledge to pair you with the right product, they will also be attentive to your concerns along the way. At Mango Cannabis, we care about our patients constantly through the products we provide, to the caring budtenders that will assist you through your journey, all the way to the inviting, peaceful, and high-end atmosphere in all of our Oklahoma stores. Our team in Tulsa is dedicated to helping patients feel safe, warm, and welcome. From beginning to end, we ensure that each patient has an exceptional experience. So, head down to our Mango marijuana store in Tulsa and let us help you get comfortable with cannabis.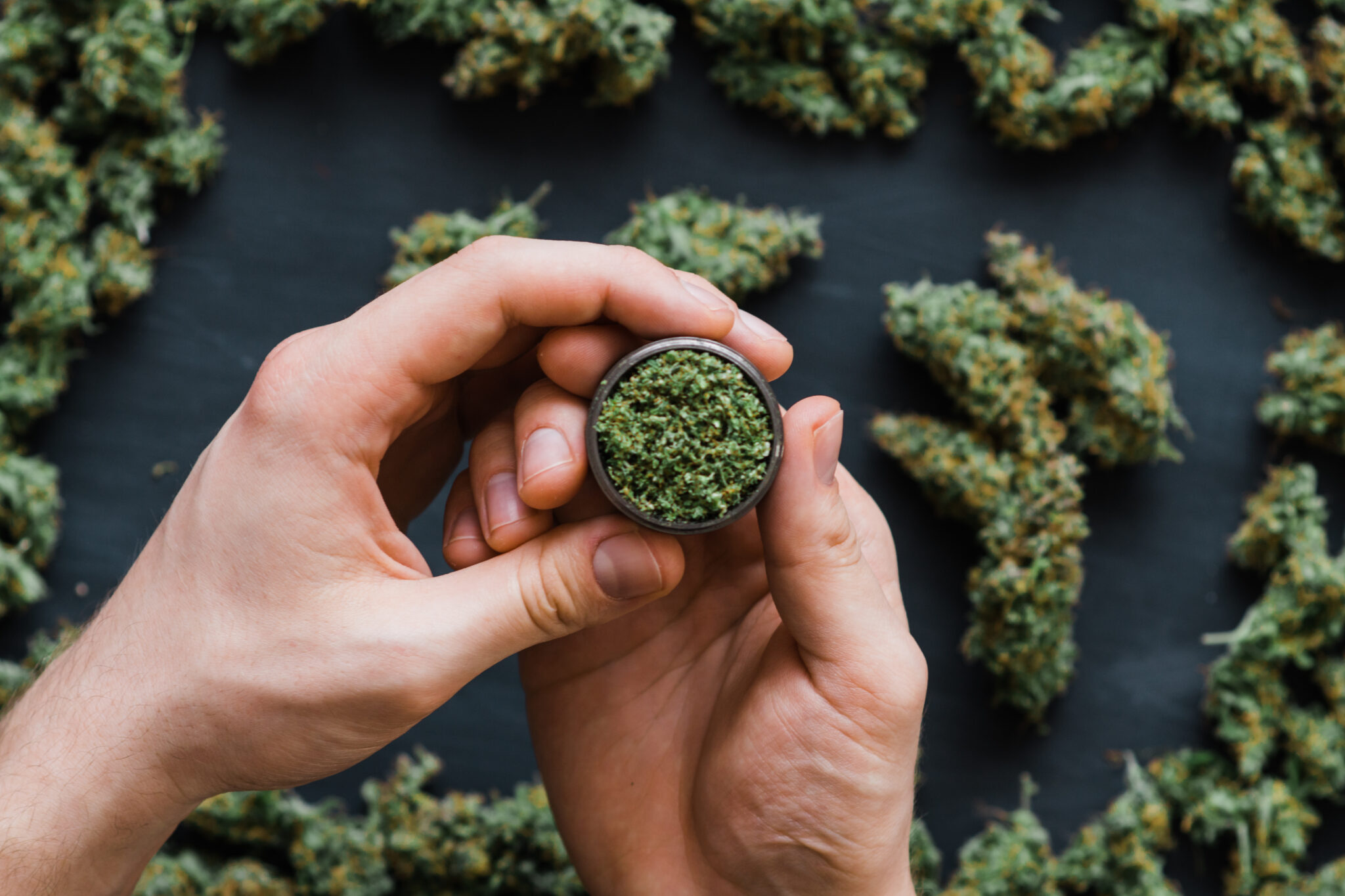 Our weed store in Tulsa is a one-stop-shop for all of your cannabis needs! We know that as the leading medical cannabis dispensary in Tulsa, Oklahoma, we are honored to serve the following cities with our top of the line service as well as our excellent cannabis products:
Tulsa

Jenks

Bixby

Glenpool

Leonard

Kiefer

Leonard

Fair Oaks

Rose District

Shadow Mountain 

Hidden Valley

Vienna Woods

Silver Oaks

St. Thomas Square

Easton Heights

Woodland View

Quail Ridge

Cedar Ridge Heights

Longview Lake
Come Visit our Tulsa dispensary today!
Mango Cannabis Medical Weed Dispensary in Tulsa is proud to take the lead in the rapidly changing medicinal marijuana industry. With a wide range of products that offer a variety of relief, we're here to help you take care of your needs. At Mango, patients are sure to find the right medical cannabis products for them with our wide selection of the best strains at competitive prices. Regardless of your budget, we want to ensure that you're getting the best deals in town on all of your medicinal needs. Here at Mango Cannabis, we are committed to providing the residents of Tulsa County with superior medical weed. Utilizing our expansive range of products and our knowledge of weed products, we can provide you with honest and trustworthy recommendations geared to educate you on your options as a medical marijuana patient. Our unprecedented and targeted approach to cannabis is what sets us apart from the plethora of Oklahoma dispensaries. So, if you are searching for an experienced guide, visit us at Mango Cannabis Medical Weed Dispensary in Tulsa, OK today!