Mango Cannabis offers the finest medical marijuana products in Tulsa. Proudly serving multiple Oklahoma locations, you'll find a wide selection of Indica, Sativa, and Hybrid flower from some of the world's best strains.
Mango Cannabis Medical Marijuana Dispensary Tulsa
Sun – Thurs: 10AM – 10PM
Fri – Sat: 10AM – 12AM
Meeting Tulsa's cannabis needs
Mango Cannabis Co. is a Medical Marijuana Dispensary operating in full compliance with Oklahoma State Question 788. We strive to provide a knowledgeable and caring experience for all patients across Oklahoma.
You'll also find THC Concentrates such as Crumble, Live Resin, Diamonds, Hash Rosin, Batter, Shatter, Wax, and more. You'll love our wide range of Edibles and Topicals, too. Shop Mango Cannabis for Tulsa's best selection of Vape Cartridges and other medical marijuana accessories.
Visit our tulsa medical dispensary today!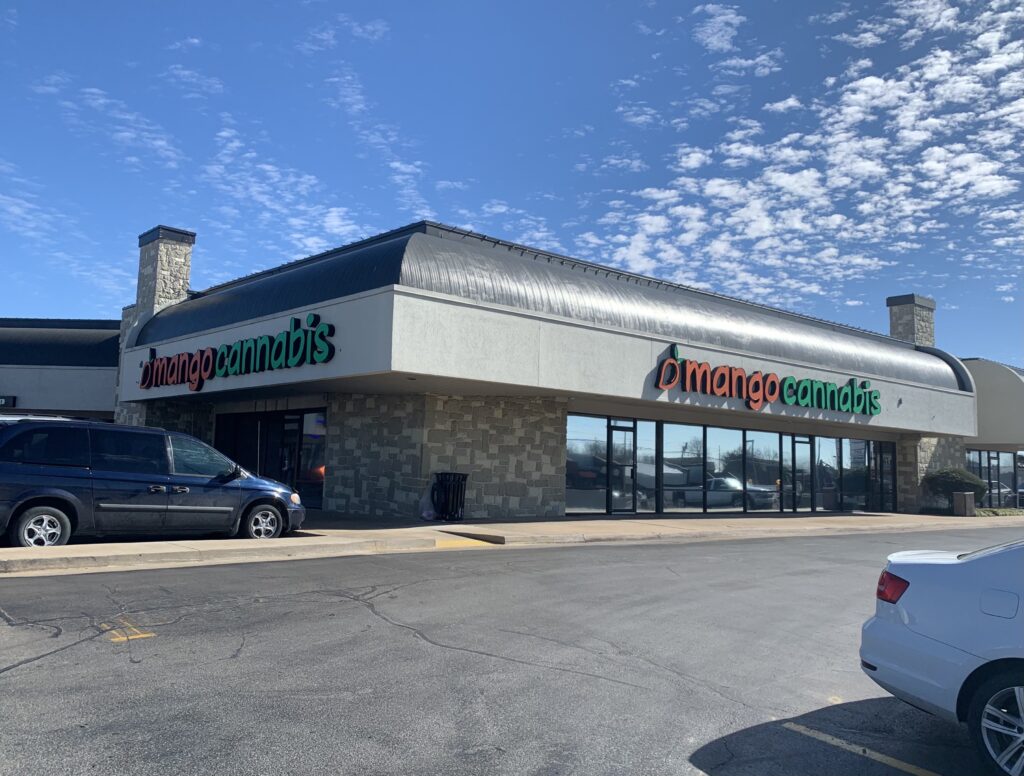 Mango Cannabis is proud to take the lead in the rapidly changing medicinal marijuana industry in Tulsa. With a range of products that offer a variety of relief, we're here to help you take care of your needs. Patients are sure to find the right meds for them with our wide selection from the best strains—at competitive prices. Regardless of your budget, we want to make sure that you're getting the best deals in town on all your medicinal needs.
We carry everything you need to find relief, including the highest quality products on the market. You'll meet a knowledgeable Tulsa-based staff that is happy to answer any questions you might have, and who will show you the product that is best for your needs. You'll also find a warm and caring shopping experience with our knowledgeable staff.
We have an abundance of cartridges, wax, topicals, capsules, edibles, and of course flower. We're sure you'll find something you like inside our Tulsa store. We've got everything you need to find balance. Our medical marijuana strains are made with the perfect ratio of CBD and THC to help relieve a variety of symptoms. Feeling anxious? We have a strain for that. 
Located at the southeast corner of Mingo Rd and E 71st Street, you can easily get to our store from anywhere in Tulsa or the entire area.  Just a short drive from Broken Arrow, Jenks, Bixby, and Glenpool, our customers come from far and wide to enjoy the Mango Cannabis difference.